view the creator's complete Star Wars fan works here:


Run Leia Run film production company: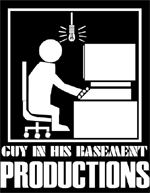 Web site and content © Guy in his Basement Productions.
Star Wars © Lucasfilm Ltd.
Lola rennt© X-Filme Creative Pool GmbH.
This site and the content therein are fan works only. No ownership of the properties is assumed; no infringement is intended.