PROMOTIONAL MATERIALS
Be a part of the process! Print these handy materials to help advertise this fine book, whether you're in the book biz or just a fan who wants to spread the gospel.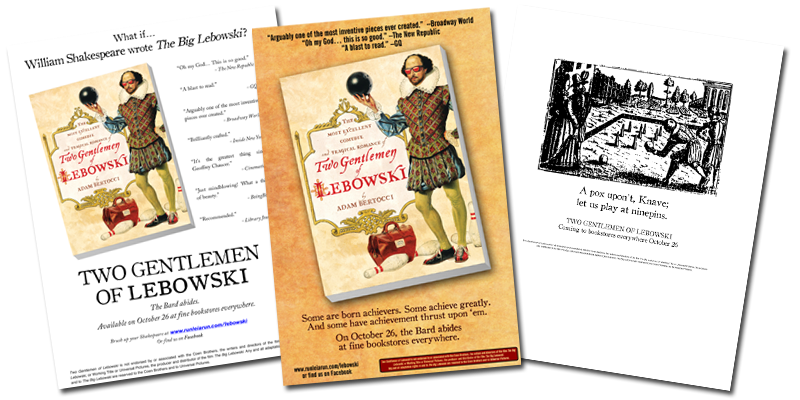 Flyer (PDF) — Suitable for a bookstore or general interest campaign.
Postcard (high-res JPG) — Also makes a nice poster, I guess. Draw attention to the fact that you (yes you!) have the scoop on the hottest book of the season.
Printables (PDF) — For your dorm room door, or other public places that need some social marketing awareness distribution for brand excellence.