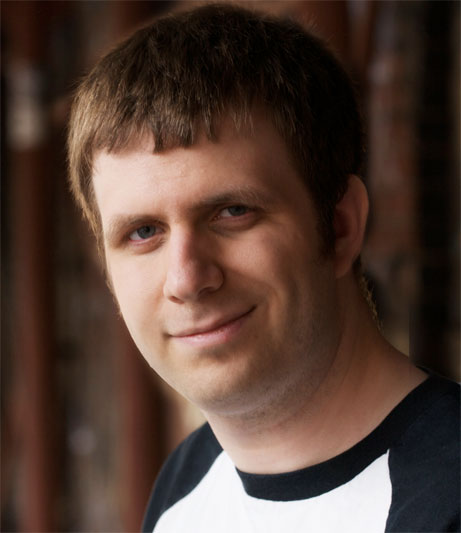 photo credit: Chris Lynn
(click here for high-res)
Adam Bertocci is an award-winning filmmaker, screenwriter and author working in and around New York. He is a proud graduate of the film program at Northwestern University, with a surprisingly useful minor in English literature.
His first book, the Elizabethan mashup Two Gentlemen of Lebowski: A Most Excellent Comedie and Tragical Romance, kicked off as a worldwide viral sensation and enjoyed a sold-out run as the fastest-selling show in New York indie theatre history before being published by Simon & Schuster. He continues to dabble in both prose and non-fiction, with a wide variety of stories and essays available for perusal and purchase.
In film, he has penned all manner of produced shorts, most notably the Mickey Rooney Christmas comedy Wreck the Halls; working under his own banner of Guy in his Basement Productions, he has written and directed a double-digit quantity of low-budget short films for the festival circuit.
Bertocci has been a featured speaker at the Anthology Film Archives and New York Comic-Con. His work as a screenwriter and/or director has screened at New Filmmakers, the Tribeca Cinemas, the St. Louis International Film Festival, LA Shorts Fest, the Rhode Island Film Festival and WNET 13, the largest PBS station in the country. He has garnered press and praise from Entertainment Weekly, USA Today, The New Republic, GQ, The Wall Street Journal, The Guardian, Back Stage, Broadway World, Cinematical, the New York Press, E! Online, Maxim, IGN, the Chicago Sun-Times and Film Threat.
He also plays racquetball.
Visit Adam's Web site and professional portfolio