• main
• about the film
• pictures and video
• cast and crew
• screenings
• links and contact
Brooklyn Force
film production company: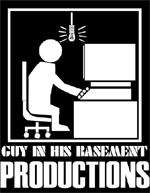 for the author's complete Star Wars fan works, please visit



Web site and content © Guy in his Basement Productions. Star Wars © Lucasfilm Ltd. This site and the content therein are fan works only. No ownership of the properties is assumed; no infringement is intended.