Adam's Filmmaking Adventures
Pictures of Adam doing what he does best (besides embarrass himself in front of women).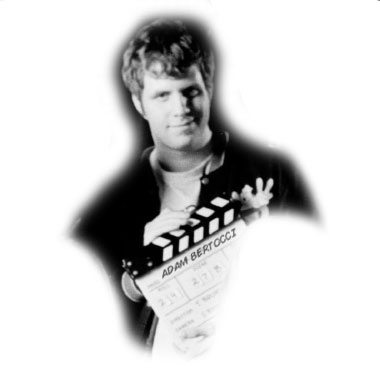 Adam is holding a slate. This lends him instant credibility in the filmmaking community.
"What is that funny thing for, Adam?" you ask. Well, when you shoot film, you record the sound on a separate tape. Assistant editors are later on forced to match the picture and sound together on every take using the "clap" sound and the visual reference of the slate clacking together. It's an irritating job. Trust me on this.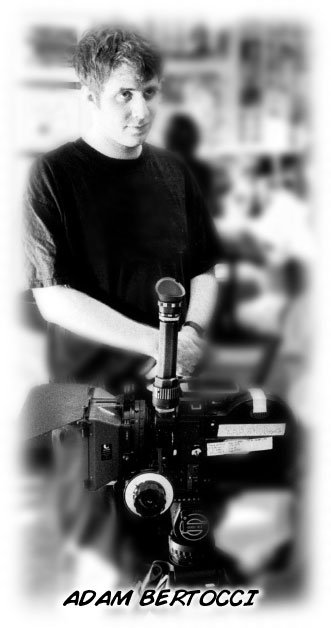 Despite the fact that I am a strong supporter of digital video, I will consent to having my picture taken with a film camera. (By that am I referring to the fact that I am posing next to a film camera, or that this photograph was shot on film? Hmm.)
(Taken from the set of Crack Kildare. Written and directed by Jeremy Brunjes. Produced by Patty West and Louis Provost. I was video assist / camera PA under director of photography Stefani Foster.)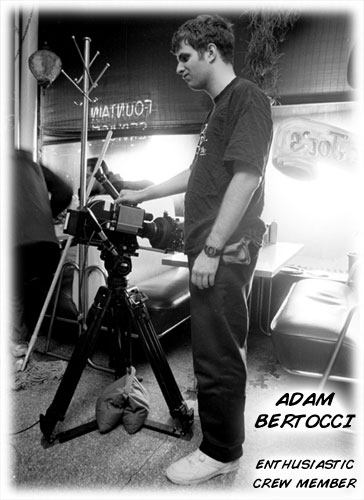 Making movies is fun.
(Taken from the set of Crack Kildare.)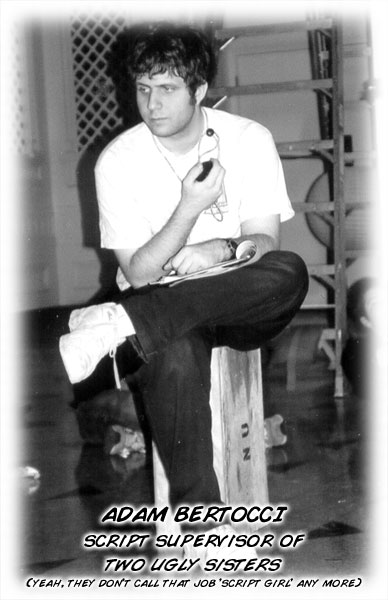 Script supervising requires intense concentration. And a stopwatch, for some reason. Note the Guy in his Basement Productions logo on my t-shirt (buy one please), cruelly obscured by the evil stopwatch.
(Taken from the set of Two Ugly Sisters. Directed by Daniel Viney. Produced by Li-Wei Chu. Written by Daniel Viney and Adam Bertocci. I was the co-writer and script supervisor.)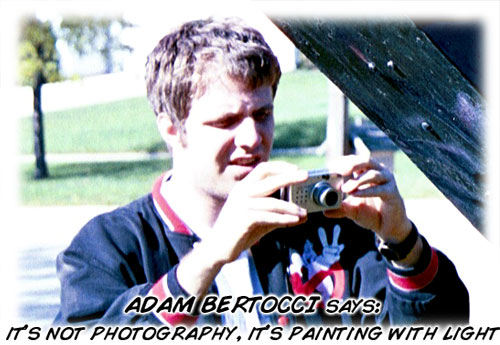 Here I am on set taking stills to use for reference later on in post-production. Note the expertise and confidence with which the accomplished filmmaker handles the simple consumer-grade still camera.
(Taken from the set of The Caseys. Directed by Abby France. Produced by Whitney LeBoeuf and Erika Bennett. Written by Daniel Sinclair. I was a special effects assistant and titles designer under special effects coordinator Daniel Viney.)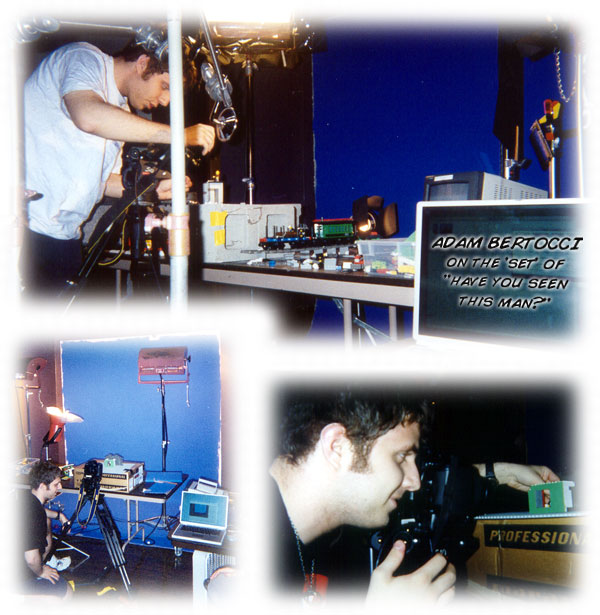 A little stop-motion animation never hurt anyone.
(Taken from the 'set' of Have You Seen This Man? Directed by Daniel Viney. Produced by Sarah Platt and Jeremy Latcham. I was the character animator.)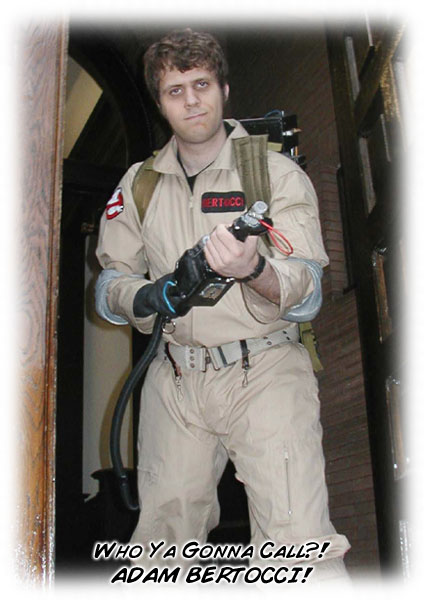 My most important function on any shoot is to regularly patrol the location for ghosts. (Okay, not really, but I had nowhere else to put this picture, which I am fond of despite my facial expression. Besides, for all you know this is what the "best boy" does.)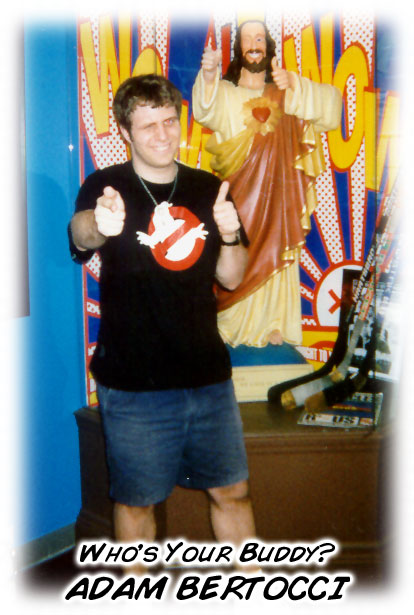 Me with a crucial part of the greatest screenplay ever written.
I'm in the movie Hitch for one whole shot. (I'm on the left.) This was way too much fun.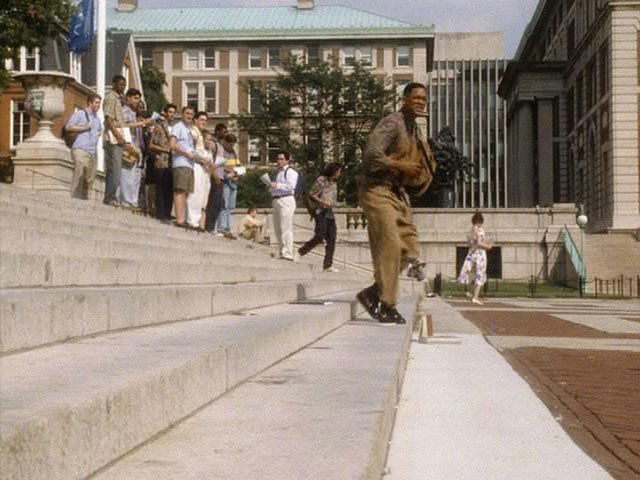 Here's me in my very first fan film, Young Jedi: High School Student. It all seems so long ago now...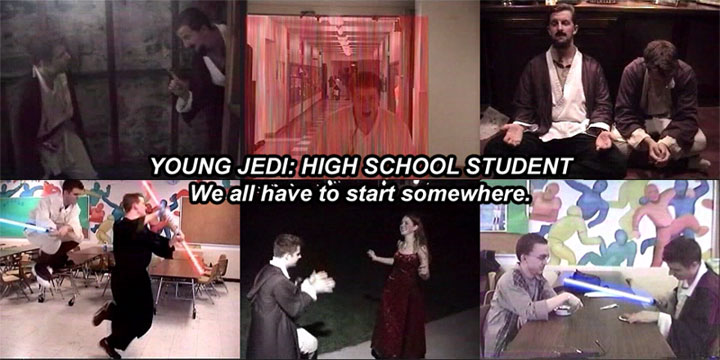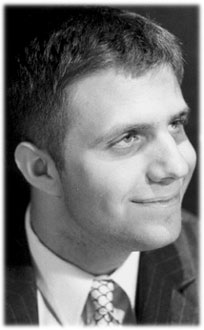 Because I have so few good pictures of myself, I'm just gonna share this with you and call it a wrap. Thanks for visiting.
TFN Jedi Council forum visitors, click here or here :)